Posted under:
Root Canal
Posted on: October 14, 2020
Dental Care Basics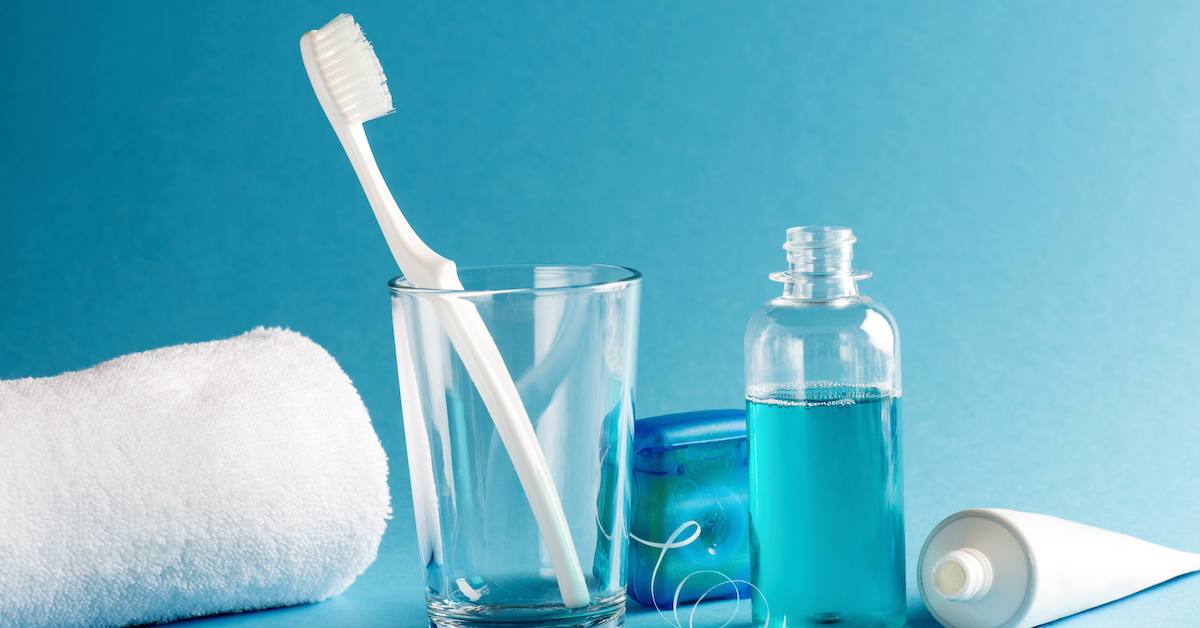 We tend to take our mouths for granted, but they're integral to our overall physical health. Whether you need food or fluid, you need to order takeout or schedule your dental appointment, your mouth helps you. However, many people overlook their dental health, and as a result, they need to replace their teeth as they age. However, adopting a regimen of good oral hygiene early in life can eliminate the need for artificial teeth and help you to maintain good oral health as well as good physical health throughout your lifetime.
How Do I Avoid Plaque As I Age?
After you eat or drink foods that are high in sugar and carbohydrates, a sticky film called plaque builds up on your teeth. When it's not removed through brushing and flossing, it settles between your teeth and in the crevices of your gums and causes inflammation on your gums. This is the beginning of gingivitis. However, when treated early, gingivitis will cause no lasting damage to your gums and teeth.
Brushing and flossing remove plaque, and ideally, you should brush and floss after each meal or snack. If this isn't feasible, brush at least twice daily and floss before bedtime. Regular brushing and flossing will inhibit the growth of plaque so that you don't develop periodontal disease.
How Do I Tell If I'm Developing Gingivitis?
Gingivitis is a very common disease that affects more than 75 percent of adults at one or more times throughout their lives. When it's treated in the early stages, any damage is completely reversible. However, when it's not treated, it can develop into periodontal (gum) disease and then into the final stage of gum disease called periodontitis, which will cause deterioration of the jawbone, loss of your teeth, and loss of your facial structure. If you think you have gingivitis, then call our New Haven office for an appointment.
Unfortunately, gingivitis often appears without any symptoms, so you may have it for some time without being aware of it. However, if you notice any of the following symptoms, you may be in the early stages of gingivitis, so don't delay in contacting your dentist:
Sore gums
Bleeding gums
Very bad breath
Increased tooth sensitivity to hot or cold foods or beverages
Swollen and discolored gums
Teeth that have become loose
Changes in your bite
How Do I Avoid Cavities at Any Age?
The best method for deterring the onset of cavities or gingivitis is a regimen of good oral health that includes regular dental cleanings and checkups. Many dental issues when caught in the early stage have an excellent prognosis. When they remain untreated, they can escalate and have dire consequences.
Cavities can be identified by:
Small holes or pits in your teeth
A sudden toothache
Pain when chewing or biting down
Increased sensitivity to cold, hot, or sugary foods or beverages
Cavities can develop into abscesses when they're not treated, and an abscess can be life-threatening, so don't ignore a cavity if you think you have one.
Which At-home Habits Will Ensure Good Oral Health?
At a minimum, you should brush at least twice daily and floss at least once each day so that plaque doesn't accumulate, and gingivitis doesn't gain a stronghold. In addition, the American Dental Association recommends the following:
Brushing
Brush your tongue when you brush your teeth
Brush for at least two minutes every time you brush
Use gentle pressure and a soft-bristled toothbrush
Replace your toothbrush immediately after you've had an oral infection
Replace your toothbrush at least every three months or sooner if the bristles deteriorate
Flossing
Flossing before bedtime will remove any food particles that brushing may have missed and it can reach areas that are inaccessible to your toothbrush. Flossing every day helps prevent bad breath, dental caries, and the accumulation of tartar, so you'll reap the benefits of flossing long after the few seconds it takes to floss.
Mouthwash
The American Dental Association recommends using an antibacterial mouthwash at least daily. Swirl it in your mouth for at least 30 seconds and make sure that it carries the American Dental Association seal of approval. Even brushing and flossing may miss some bacterial residue, but an antibacterial mouthwash can reach all areas of your mouth and remove any bacteria that can cause bad breath, cavities, or gingivitis.
Eat Healthily
Although it may seem unusual for a dentist to address your diet, it's an integral part of your good oral health. High-carbohydrate, high-sugar, fast-food diets make a significant contribution to poor oral health as well as poor physical health. Sugary sodas are notorious for causing cavities and attacking the enamel on your teeth. Instead of fast food, try to eat fresh fruits and vegetables, lean protein, dairy products, and nuts, and drink plain water that's not sweetened or flavored. Your body and your mouth will be much healthier, and you may even lose a few pounds.
Are There Advantages to Having a Regular Family Dentist?
When your dentist is familiar with your medical and dental history, they're more likely to notice abnormalities that can indicate an abscess, a cyst or tumor, bruxism, bone loss in your jaw, TMJ, gingivitis, or any other issues that you may not have noticed. These types of problems respond much more favorably to early treatments that are less invasive. They'll also have a much better prognosis, so visit your dentist at least once annually. If you need an examination, then call our New Haven office today, and we can help you.
Are There Advantages to Regular Dental Care?
In the past several years, the number of oral cancers diagnosed annually has steadily risen, so it's important to have regular oral examinations so that any cancer can be detected while in its early stages. Oral cancer ranks at about 3 percent of new cancers annually, and men are twice as likely to develop it. It's now the sixth leading cancer in men. Those who drink or smoke, whether they're men or women, have a much higher incidence of the disease. Most dental offices now provide oral cancer screenings, so call us if you need to schedule a screening.
With proper care and hygiene, your natural teeth can last throughout your life, so don't delay seeking dental treatment because you're apprehensive about the dental chair. We provide compassionate, affordable, high-quality dental care to all of our patients, so if you need to see a dentist, call our New Haven office at (203) 764-2386 and let us help you. We look forward to working with you.