Find Emergency Dental Care Near New Haven for Quick Pain Relief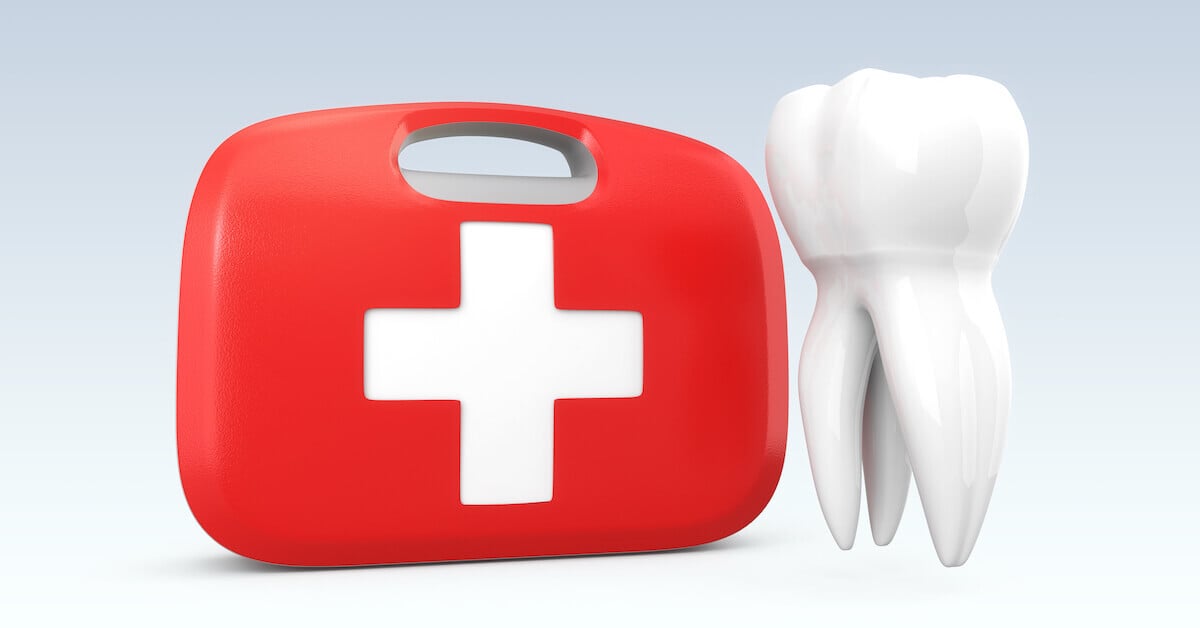 Finding emergency dental care near New Haven is simple and easy thanks to our dental practice. We are part of Dental Care Alliance, and our emergency dentists are committed to the highest standards of excellence when treating all types of dental issues. We will work with you to make sure that you receive the caring and compassionate treatment you need to feel better quickly.
Here are some things to consider when you need emergency dental services in New Haven:
Are You or a Family Member Suffering from Dental Pain?
Pain is a sign that something is wrong. Dental pain can be severe and even debilitating. If you are suffering from any of the following ailments, you should plan a visit to our office. We offer some of the most advanced emergency dental care near New Haven to help you and your family deal with life's little emergencies when they arise.
Severe pain is one of the most common symptoms of infections in the gums or teeth. These abscesses can put pressure on sensitive nerve endings that could make you feel sick to your stomach in addition to causing excruciating pain. Seeking emergency dental care near New Haven is the fastest way to resolve abscesses and infections. You may be prescribed antibiotics to relieve some of the pressure on nerves and to help your dentist deal with your infection more effectively.
Pain may also occur when the enamel of your teeth has been damaged. This can allow food debris to collect inside the tooth, which can cause pain. Some of the most common reasons for damage to the enamel of your teeth include the following:
Cavities and tooth decay can cause the enamel in some areas of your tooth to become brittle or to deteriorate. When this happens, you need the help of an emergency dental team to resolve the issue and to relieve the pain caused by these problems.
Eating and drinking acidic foods and beverages can damage the enamel of your teeth. Changing your diet can reduce the impact of these substances on your tooth enamel to ensure better dental health.
Grinding your teeth can result in pain in your tooth or jaw. This may require emergency help to resolve the pain and allow you to enjoy the best and most practical solutions for this problem. One long-term solution for chronic bruxism or teeth grinding is a custom-fitted mouth guard created just for you.
Severe pain may also be caused by exposed nerve endings that occur in advanced stages of gum disease. As your gums recede, delicate parts of your gums and nerve endings may become exposed, which can result in severe pain. Our dental emergency team can provide the help you need to resolve these issues.
Sinus infections can cause toothaches in rare cases. If you are not sure if your problem is the result of an infection of your tooth or of your sinuses, our emergency dentists can provide you with an accurate diagnosis and treatment for any dental issues you may have. This will often allow you to find the right solutions for your overall state of health.
Have You Had an Accident Affecting Your Teeth?
According to statistics compiled by the American Association of Endodontists, more than five million cases of knocked-out teeth occur every year. These accidents may be caused by bike accidents, automobile collisions, hard falls or participating in contact sports. No matter what the reason, however, you need immediate help to resolve issues with lost teeth. Some of the most important guidelines for dealing with these injuries are these:
Seek help from a qualified dentist as soon as possible. Most dental experts recommend arriving at the emergency dental clinic within 30 minutes to ensure the best results.
Call ahead to let the clinic know you are on your way. This will save time upon your arrival.
Save the tooth and transport it to the facility. While not all knocked-out teeth can be saved, your dentist will make every effort to preserve natural teeth for a healthier dental future for you or your family member.
Our office can provide you with expert help after an accident that has knocked out or loosened one or more teeth. We specialize in providing a calm and caring environment for you throughout the treatment process.
Have You Lost a Filling or Crown?
While the loss of a crown or filling may not constitute an emergency, seeking care as quickly as possible will help you protect delicate or damaged teeth. Our emergency team can provide you with a temporary crown or filling that will keep your tooth safe until you can schedule a regular appointment. We offer emergency services and walk-in dental options that make sense for the health of your teeth and for your budget.
When Going to the ER Makes Sense
The hospital emergency room is often crowded and can be frightening for some younger patients. For most urgent dental situations, seeking emergency dental care near New Haven is the most practical and cost-effective solution for your needs. In some cases, however, emergency dental care may have to wait as other health issues are addressed.
Systemic infections are usually accompanied by chills, fever and swelling. If your pain and swelling are not confined to the general area of your tooth, you may need to get help at a hospital emergency room to tackle the infection before you can seek care at our dental office.
Injuries sustained in an accident also may require medical attention before our emergency dental team can work on your teeth. These services are required to help you deal with healthcare concerns in a medical setting.
If you are looking for the best dental care in New Haven, we offer emergency options and same-day appointments. Give us a call today or visit us online to let us know you are headed our way. We are here to serve you.