Gingivitis: Symptoms and Causes in New Haven, CT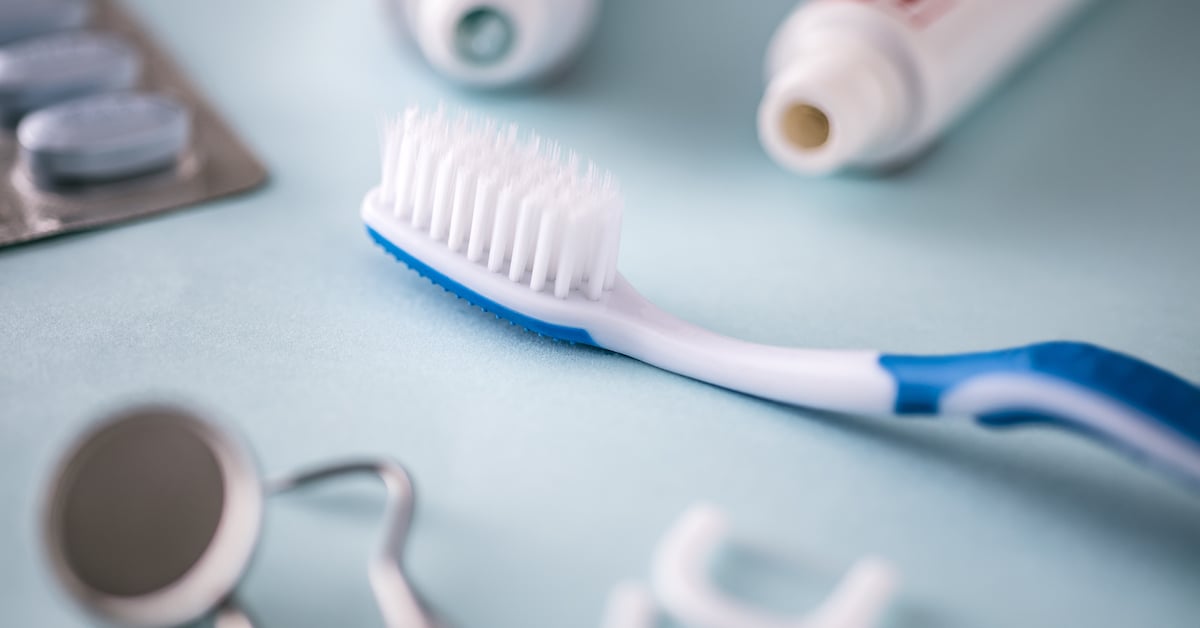 Maintaining healthy teeth and gums will give you greater confidence in your appearance and your ability to chew the foods you enjoy. Gingivitis and gum disease can have a significant impact on your teeth and your smile. Knowing the warning signs of this serious dental condition is essential for maintaining the brightest smiles and achieving the best outcomes for gum disease.
What Is Gingivitis?
Gingivitis is an inflammatory disease that attacks the gum tissue inside your mouth. Over time, this can cause deterioration of the connective tissue and jawbone that support your teeth, causing them to loosen or even fall out. Gingivitis is the mildest form of gum disease. It typically develops into more serious forms of periodontal disease, including chronic periodontitis, if it is not treated at this early stage.
What Causes Gingivitis and Gum Disease?
The most common reason for developing gingivitis is improper dental hygiene. Failing to brush and floss daily after consuming foods or drinks enables bacteria to build up in your mouth, which can cause irritation and inflammation of the gum tissue, also known as gingiva. Gingivitis occurs when this inflammation becomes chronic and begins to cause problems with how your gums fit around your teeth to hold them in place.
Plaque consists of bacteria that are mixed with food and beverages, which adheres to your teeth. If not removed completely, plaque can harden to form calculus, which creates a hard protective layer under which bacteria can grow. Plaque is one of the leading causes of tooth decay and is linked to the development of gingivitis and periodontal disease.
Left untreated, gingivitis will typically develop into periodontal disease, which can lead directly to the breakdown of bone and gum tissue and the loss of one or more of your permanent teeth. Our dental team is committed to providing you with the best gum disease treatment options in our area.
Know the Warning Signs
You may not realize that you have gingivitis until you notice blood spots on your dental floss or toothbrush. Some of the most commonly reported symptoms of gingivitis and periodontal disease are:
Persistent bad breath
A recurring bad taste in your mouth
Changes in the color of gums from light pink to dark red or purple i
Puffy or swollen gums
Receding gums that no longer fit snugly around the base of teeth
Tender or painful gums
Loose teeth
Changes in your bite or in the spaces between teeth
If you experience any of these symptoms, our dental experts can provide you with the prompt and effective treatment options you need to stop the progress of gingivitis before it develops into a more serious form of gum disease.
Risk Factors for Periodontal Disease
Some of the most commonly reported and identified risk factors for gingivitis and gum disease include:
Family history of gum disease
Medical conditions that lower immune system function
Poor nutrition
Fillings, crowns, bridges and dentures that are damaged or fit poorly
Medications that cause dry mouth
Tobacco products like cigarettes, cigars or snuff
Men are at higher risk than women for developing gingivitis and other forms of periodontal disease. According to statistics reported by the American Academy of Periodontology, 56.4 percent of men develop gum disease compared with 38.4 percent of women. Additionally, 70.1 percent of all Americans aged 65 or older have some form of gum disease, compared with just 47.2 percent of those over 30.
If you or a member of your family is at higher risk of gum disease because of one of these factors, make sure that you visit our dental office at least twice a year to ensure that your teeth are healthy and clean and that any signs of gingivitis are spotted early.
Health Issues Associated with Gum Disease
Along with the discomfort of swollen or bleeding gums and the potential loss of your teeth, periodontal disease can also cause serious issues for your general health:
Men who suffer from periodontal disease are more likely by about 14 percent to develop cancer than those who are free from this dental condition. Patients with gum disease also are at much higher risk of getting pancreatic and kidney cancer, and certain blood cancers.
The American Academy of Periodontology reported that individuals diagnosed with acute cerebrovascular ischemia, which is a type of stroke, were more likely to have gum disease or an infection of the gums.
Respiratory and heart disease are also more common among patients diagnosed with periodontal disease.
The link between diabetes and periodontal disease is complicated. While those with diabetes are more likely to develop gum disease, it is also true that patients with gum disease are more likely to experience high blood sugar levels and develop diabetes. Patients with either of these conditions require regular dental and medical examinations to ensure the best care for their teeth and their overall state of health.
Our dental team is committed to providing the best care for you and your family. We have the experience and the proven knowledge of gum disease and treatment that you need to feel more confident in your dental health every day.
What You Can Do to Prevent Gum Disease
Regular visits to our dental office and frequent teeth cleanings can help to reduce the risk of gum disease and to ensure that gingivitis is spotted early. Making sure you practice good dental hygiene between visits is also essential for maintaining good oral health. Give us a call today to schedule an appointment with our caring dental professionals. We look forward to meeting you.