Posted under:
Root Canal
Posted on: September 1, 2022
Gum Care Awareness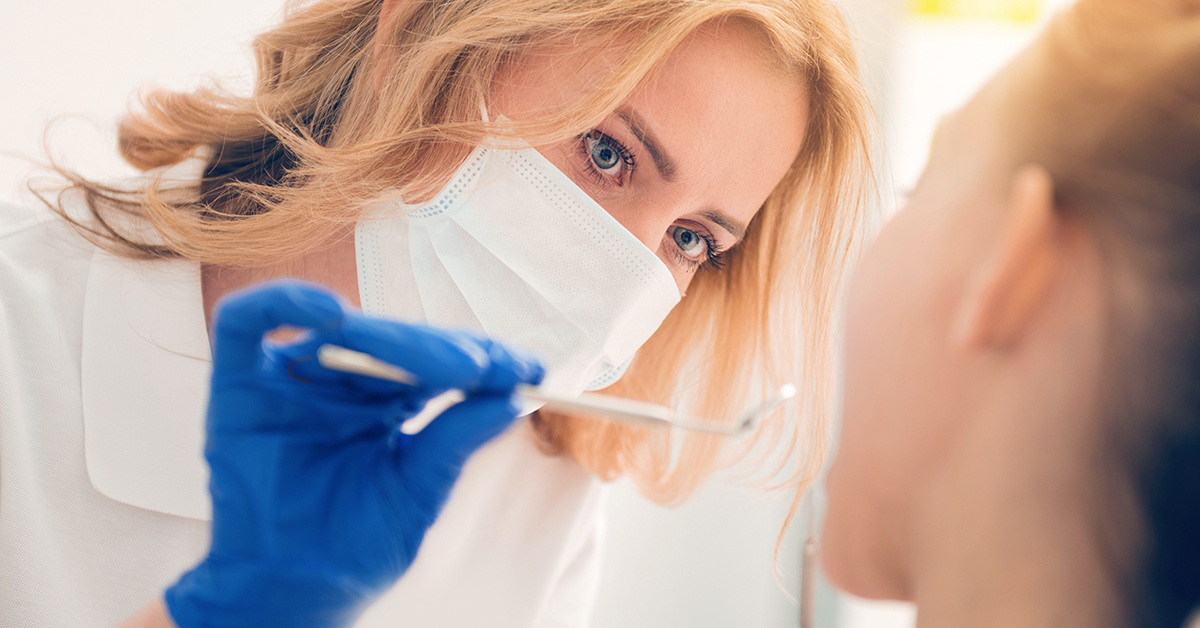 How Important Is Gum Care to My Overall Health?
September is Gum Care Awareness month, but many people are unaware of that fact and of the importance of good gum health to their good physical health. Ensuring that you have healthy gums and a healthy mouth is one of the best ways to ensure you have good physical health since any bacteria or infection in your mouth will be transported throughout your body. Poor dental hygiene that results in gum disease is the leading cause of tooth loss in those 35 and older.
Protect your teeth and gums by visiting with a dentist in New Haven. Call today for your appointment!
What's the Best Way to Care for My Gums?
Caring for your gums requires no special equipment or specialized procedures. It's as simple as maintaining a good oral hygiene regimen that includes regular dental checkups and teeth cleanings. You probably have all the equipment you need to maintain good gum health, such as:
A quality toothbrush that's the correct size for your mouth and has soft bristles
Toothpaste that carries the ADA Seal of Acceptance
Dental floss, either traditional floss, a flosser, or floss picks
Antibacterial mouthwash – The type of mouthwash doesn't matter, whether it's regular or alcohol-free, as long as it's approved by the American Dental Association.
Although the mouthwash is optional, it can remove residual bacteria that brushing and flossing may have missed and reduce the likelihood of developing gum disease.
Be sure that all your dental products carry the ADA seal so that you know you're purchasing a quality product.
How Do I Know If I'm Developing Gum Disease?
Gum disease rarely occurs without symptoms, even though they may be minor or mild. If you notice any of the following seven signs of gum disease, you may be developing gingivitis and should schedule a dental appointment as soon as possible:
Bleeding when you brush or floss
Bad breath or an off taste in your mouth
Gums that are receding from your teeth
Loose teeth or gaps between your teeth
Swollen, inflamed, or sensitive gums
Pus or infection in between your gums and teeth
Pockets of infection at the junction of your teeth and gums
Any of these symptoms can indicate the presence of gum disease and shouldn't be ignored. Attending to them promptly can mean the difference between saving your teeth and losing them, or developing a serious health issue, so don't ignore any gum disease symptoms.
What Steps Should I Take If I Suspect I Have Gum Disease?
If you suspect the presence of gum disease, your first action should be to schedule a dental appointment. Your dentist can examine your mouth, determine whether you have gum disease or another issue and decide the best course of action.
Your dentist in New Haven is your best ally in maintaining good oral and physical health, so don't delay making an appointment if you think you have gum disease.
How Does Gum Disease Present?
Gum disease has three stages, but only the first one – gingivitis – can be cured and any damage reversed. Subsequently, only damage control is possible, including reconstructive dentistry. Treatments are invasive and expensive and can only treat the symptoms and halt the progression of the disease. The three stages of gum disease are:
Gingivitis: This is the first stage of gum disease, and when treated at this point, gum disease can be cured and any damage can be reversed. It usually presents as minor bleeding when you brush or floss, but teeth cleaning should rectify the problem. Your dentist may also offer recommendations on how to prevent a recurrence.
Periodontitis: This is the second stage of gum disease and results when gingivitis remains untreated. At this point, the disease can't be cured; it can only be prevented from escalating. However, by the time you reach this stage, you'll have incurred permanent damage to your teeth, gums, and bone structure. Treatments include antibiotics, root planing, and professional scaling, which are invasive and expensive. You'll need reconstructive dentistry to repair any damage that has occurred.
Advanced Periodontitis: This is the third stage of the disease, and by this time, you'll have incurred permanent damage to your bone structure, your facial structure will look as though it has melted, and you'll likely have lost some or all of your teeth. Oral surgery is the only option to restore functionality to your jaw, and you'll need dentures or implants to restore your ability to chew and eat your favorite foods.
Amazingly, all these issues can be prevented simply by using good oral hygiene, but close to half the U.S. population has periodontitis in some degree of severity. Don't be among those in this statistic. Maintain good oral hygiene and have regular dental exams and cleanings.
Good Gum Health Is Important
Not only can gum disease cause you to lose your teeth, but it can also have deleterious effects on other areas of your body. Research has indicated a positive correlation between gum disease and serious health issues, such as:
Cancer
Cardiovascular disease
Dementia
Diabetes
Hypertension
Stroke
This occurs because inflammatory bacteria is carried through the bloodstream throughout the body to the major organs. Inflammation causes infections and other problems, so your gum health can adversely impact your entire body.
Prevent all the deleterious effects gum disease can cause and use good oral hygiene that includes an annual dental exam and cleaning at the minimum. A semi-annual exam and cleaning are better, but it's not always feasible. When you schedule your exam, be sure to ask for an oral cancer screening as well. The ADA recommends that all adults over 18 get screened for oral cancer.
If you notice symptoms of gum disease or want to ensure that you don't, then call Long Wharf Dental Group at (203) 764-2386 and make an appointment. Our New Haven dentists are some of the best in the area, and we can help you maintain the best oral health possible.
Call us today. You'll be glad you made the call.