Smile Makeovers in New Haven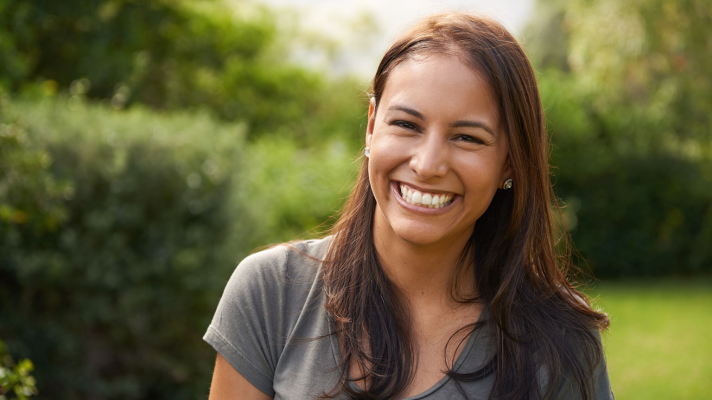 There's some truth to the concept that you aren't fully dressed without a smile. Whether you are meeting someone new or going to a job interview, feeling confident about your smile is one of the best ways to make a good first impression.
If you feel upset about chips, stains, and other flaws in your smile, then you aren't alone. Many people have things that they wish they could change about their smile, which is why dentists at Long Wharf Dental Group in New Haven offer several special treatments that are all designed to make your teeth as beautiful as you feel inside.
Having a sparkling personality combined with a beautiful smile helps you to interact in the world with greater confidence. In fact, you might even wonder why you waited so long to plan your smile makeover in New Haven.
Make Your Smile Shine With Professional Teeth Whitening Treatments
All it takes is a couple of stains on your teeth to make you want to give a closed-mouth smile. Or, your teeth might all have a slightly yellow tint that gives away your love for coffee or tea. The enamel on your teeth is slightly porous, which means that color deposits can begin to show up over time. Teeth whitening in New Haven is like taking an eraser to your teeth that removes those stains and gets them back to a beautiful shade of white.
Teeth whitening is one of our more affordable treatments at Long Wharf Dental Group, and we offer two main options for using this service for your smile makeover. Many people prefer our in-office treatments that provide professional assistance with making significant changes to the color of your teeth. But, you can also inquire about our at-home kits that your dentist provides to help you achieve your goals within the comfort of your home.
Since teeth whitening only takes a few minutes to an hour, this is one of the best ways to freshen up your smile when time is of the essence. Planning for teeth whitening before your wedding or other special occasion can give you an instant boost to your self-esteem that shines through in every photo.
Preserve a Damaged Tooth With Dental Crowns
A recent dental injury might leave you fearing the loss of your tooth. While some tooth fractures are quite unsightly, they don't always mean that you have to plan for an extraction. Dental crowns can help you save your tooth and create an evened-out appearance that improves your smile.
Dental crowns are made from materials that include metal, porcelain, composite and combinations of more than one. While metal crowns are often used in the back of the mouth for their strength, you can also work with your dentist to get porcelain fused-to-metal ones or other types to blend in more naturally with the rest of your front teeth.
Since a dental crown might be necessary to improve the functioning of your bite, you may be able to get your insurance company to cover all or a portion of this treatment. Dental crowns are also meant to be permanent, which helps you get a long-term return on your initial investment in your smile.
Get Straighter Teeth as an Adult With Invisalign®
Braces aren't just for kids! If you've avoided braces because you have concerns about wearing traditional metal brackets and wires, then you can push those worries to the side. The Invisalign® system is designed especially for people like you, who may prefer taking the most comfortable route to getting straighter teeth as possible.
Our dentists love helping people to get fitted for the custom plastic aligner trays that move teeth into their desired places with little to no discomfort. The thin plastic aligners are also clear, which makes them virtually invisible. You can wear your aligner trays to work, social events, and other public outings without worrying about smiling with a mouth full of metal.
Even better, you'll be able to take the trays out to eat and perform your normal oral hygiene routine. With cleaner and straighter teeth, you'll be looking for reasons to smile!
Correct a Multitude of Problems With Veneers
All of these options might sound great to you right now, but you could also be worrying about minor blemishes that occur across your entire smile zone. The dentists at Long Wharf Dental Group understand that some stains are deeper in your enamel, and won't come up with basic tooth whitening treatments.
Veneers can hide stains from medications and other causes that are noticeable when you smile. They are also perfect for creating more uniformly shaped teeth, since your dentist can customize each one to make your ideal smile.
The best days of your life are still ahead, and you might be eager to spring into action to start correcting your smile. Setting up a smile makeover at Long Wharf Dental Group in New Haven is easy. Just call our team, and we'll set you up with an appointment that provides you with all of your options for transforming your smile.