Posted under:
Root Canal
Posted on: January 21, 2023
What Sets Our Dental Practice Apart?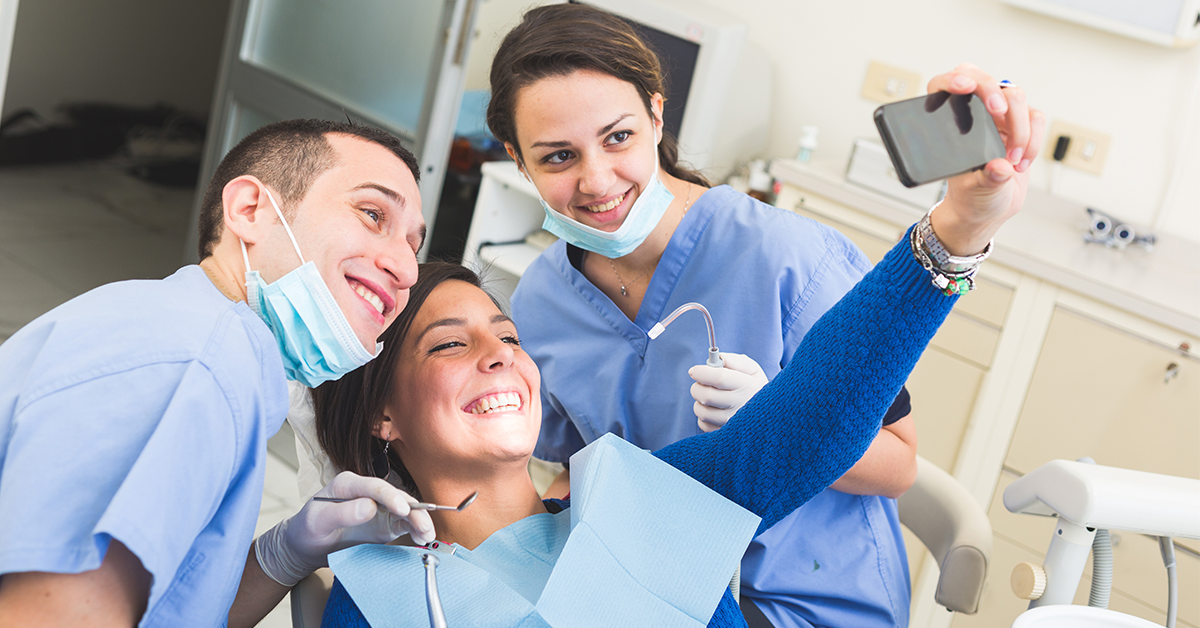 We know your dental health and that of your whole family is important to you; and, we know that you can choose any dentist near you for your dental care. So, why should you choose us? Why do we believe Long Wharf Dental Group can give you the best dental care in New Haven that you can find? Read on to find out.
The following are the must-have qualifications of a dentist worth using. By the time you're done reading it, you'll see why our office can provide the best dental care in New Haven to you and your family for a lifetime.
Skills and Experience
The right dentist has both the skills and experience to provide dental care services you can trust. All our dentists come with a stellar education, extensive training and proven track record of providing many years of exceptional service to satisfied patients.
It is only through ample experience providing dental care services to numerous patients that a dentist learns to apply their knowledge and training to the task of problem-solving different patients' unique dental issues and concerns.
Modern Dental Tech
Dental technology is changing constantly, and any decent dentist will make sure to keep their knowledge, abilities and technology current. Many dentists use dental equipment over a decade old or older. We, in contrast, use only updated equipment offering you access to the latest advances into dental technology.
Oral Cancer Screenings
Regular dental checkups, generally twice monthly, are an essential part of good oral care and dental hygiene. Not all dentist's checkups include oral cancer screenings, however. Yet, without screening for oral cancer, you could discover it much later, after it's progressed far enough that simple, inexpensive and effective treatments may no longer be available. We offer oral cancer screenings at every checkup. Remember, early detection means easier treatment. We make sure to help our patients detect signs of oral cancer before they develop into a more serious problem.
Emergency Dental Care
Sometimes, something comes up that causes you to need immediate dental treatment. You may have gotten a tooth knocked out during roughhouse play or from a sudden fall or you may have woken up to a toothache you can't bear and that no over-the-counter medication can alleviate. That's why our dentists carve out time from their schedules to see patients on an emergency basis. Even if you don't have an appointment, you can still be seen at our office the same day if the problem is severe enough. We will even provide after-hours care for certain dental emergencies that just can't wait for treatment.
Patient Education
A key part of good oral health involves your daily commitment to practicing good oral hygiene. At our dental office in New Haven, we educate you on how to practice it in the most efficient and effective manner. Your dentist will also educate you about the nature, potential causes, risks, possible treatments and general prognosis for any dental problem they notice. Our entire staff is highly knowledgeable and experienced in offering proactive suggestions and answering questions about patients' dental care.
Availability
You need to know that the dentist you choose can see you at times that are suitable for your busy life. We do all we can to accommodate your schedule. And, not only that, but the dentist you choose should be one you can reach on the phone, email or text anytime you have a concern or question. We offer all these ways to reach out to us and respond either immediately or within a reasonable time without delay. We make sure that we're there when you need us.
Service Integrity
To us, you're far more than a medical record or a source of income; you're a human being who deserves to be recognized, respected and treated as such. That's why we stand behind all our practices and protocols, as we've designed them all to help our patients receive the best possible treatment and care. At our New Haven dental office, our principles and values matter as much as our skills and expertise. And, we aim for you to recognize that in every aspect of the service you receive and your patient experience. When you have a dental issue, you want to see somebody who sees your suffering and takes pains to help relieve it.
Building Long-lasting Relationships
We're not here just to fix you up and get you out the door; we strive to build long-term relationships with our patients, so they keep coming back regularly or anytime a dental problem occurs. This allows us to help our patients ensure they maintain good oral health throughout their lives and not just wait until a problem occurs to go and get it handled. Our New Haven dentists offer more than just their knowledge, skills and experience; they also offer compassion and empathy, which go a long way toward making our patients feel honored and truly cared for. That means your dentist will greet you warmly every time you enter the office; they will take the time to find out how you're feeling; they'll explain everything they're doing every step of the way and pause to answer questions or address concerns that arise; they adjust treatment and work with patients when sudden budgetary worries arise; they check in on you between appointments and follow up with you after procedures. That is what you'll get from our dentists at Long Wharf Dental Group.
Welcome to Dentistry in New Haven That You Can Count On
We know you have a multitude of dentists in New Haven to choose from. What makes us stand apart, however, is how we incorporate all of these qualities into our practice and your dental experience. Contact us at Long Wharf Dental Group today to discuss how we can help you achieve your dreams of a healthy mouth and a happy smile.