Posted under:
Root Canal
Posted on: December 14, 2021
What to Expect During a Tooth Extraction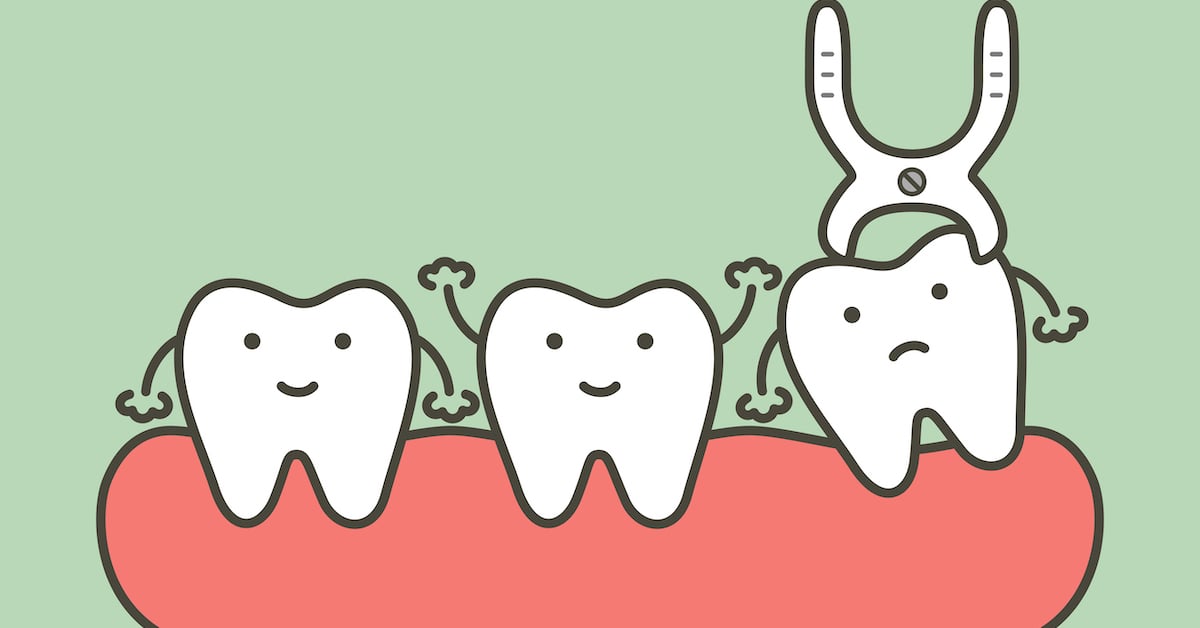 If you are wondering what to expect during a tooth extraction, your dentist in New Haven is your best source of information on this common dental procedure. We have compiled some of the basics of dental extractions to help you navigate this very common dental procedure. For patients who may need an extraction in the near future, this guide may provide the general information needed to put your mind at ease about your upcoming appointment.
Why Are Extractions Necessary?
Your dentist may recommend an extraction for a few basic reasons:
A baby tooth is still present in the mouth long after it has been replaced by a permanent tooth.
Your tooth has been injured or broken in an accident and cannot be repaired.
Tooth decay has worn away most of the enamel and caused damage to the interior structures of the tooth.
Gum disease has caused the connective tissues that hold teeth in place to break down and deteriorate.
If any of these conditions are present, your dentist may recommend an extraction to resolve the problems and to allow you to enjoy better dental health.
Preparing for a Tooth Extraction
One of the most important things to do before an extraction is to provide your dentist with detailed medical information about your current state of health. Certain medical conditions can pose risks during a dental procedure:
If you have a suppressed immune system, your dentist will need to take special precautions to help you avoid infections associated with oral surgery or simple extractions.
Diabetes is associated with longer recovery periods and slower healing times. Your dentist may provide added help in managing these issues for patients with diabetes.
Heart disease and other heart problems can lead to issues with certain types of anesthesia or with surgical procedures in outpatient settings. Bacterial endocarditis is of special concern and should be reported to your dentist before your procedure.
Diseases of the liver or the thyroid can also increase risks of infection during or after your extraction.
Artificial valves in the heart or artificial joints can also be risk factors for infection after a dental procedure. If bacteria are released into the bloodstream during your extraction, they can collect around these artificial parts of the body to create infections.
If any of these medical conditions are present, your dentist may ask you to complete a course of antibiotics leading up to the day of your appointment. This can significantly reduce the chance of developing an infection after your extraction is complete. You may also be limited in the types of anesthesia and pain relief you can receive if you have had heart disease or pulmonary problems in the past.
Determining Whether an Extraction Is Required
Your dentist will use a few methods to determine whether you need an extraction or another type of dental treatment. X-rays are usually one of the first diagnostic tools your dentist will use to evaluate your teeth. A visual inspection may also be performed to determine if tooth decay is present and to assess the possibility of an infection.
If you are experiencing severe pain, your dentist may recommend extraction or root canal procedures. A root canal is used to remove nerves, pulp and other material from inside the shell of the tooth and to replace the interior of the tooth with a stable dental material. The tooth is then covered by a crown. This allows you to retain your natural tooth while eliminating the pain caused by damage to or pressure on nerve endings inside the tooth.
If this is not a practical solution, however, an extraction is usually recommended. Your dentist may offer an implant or a bridge to replace a single tooth. Larger implants or dentures are available for patients with a greater number of missing teeth.
Methods of Tooth Extraction
Tooth extractions are categorized according to the methods that are used for these procedures:
A simple extraction involves the use of forceps and other specialized tools to loosen and remove the tooth from the jaw. This involves putting pressure on the tooth by pulling it carefully out of the socket.
Surgical extractions are also known as oral surgeries. These procedures are generally performed by dental professionals who specialize in oral surgery. During a surgical extraction, your dentist will carefully cut into the gums to remove damaged or broken roots and to ensure that the entire tooth is removed. This can lower the risks of infection and other complications that could cause pain for you or your family member.
Your dentist will let you know how best to prepare for these procedures. You can also choose from a variety of sedation methods to ensure that you stay as comfortable as possible throughout your procedure. This can help you to feel much less nervous about your upcoming extraction appointment.
Recovering from Dental Extraction
You will be asked to bite down on a gauze pad immediately after your extraction is completed. Your dentist will usually recommend that you continue to bite down on this gauze for at least three hours, which will allow time for a clot to form and the bleeding to stop. You will be given additional gauze to allow replacement during this three hour period.
You can expect to experience some pain, swelling and discomfort in the first few days after your procedure. If your pain is severe, becomes significantly worse, or if your bleeding increases after the initial four hours, you should contact your dentist in New Haven as soon as possible. Fever and chills or severe coughing can also be signs of infection or other complications.
By planning ahead for your upcoming extraction, you can feel more confident about your course of treatment and can keep your teeth as healthy as possible for many years into the future.