Why Would You Need Cosmetic Dentistry in New Haven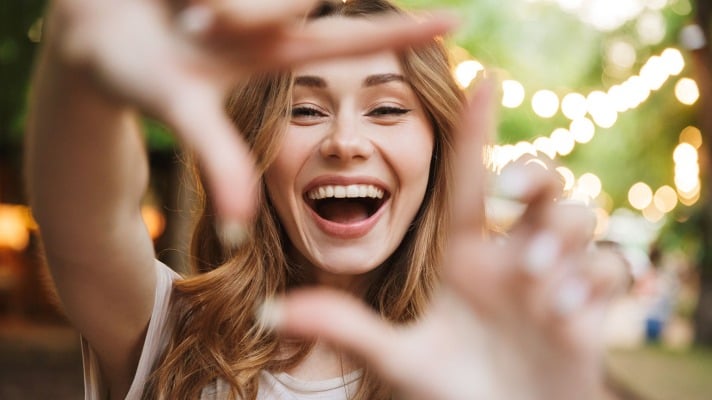 A smile makeover might be exactly what you need to begin loving how your teeth look when you flash those pearly whites! Feeling self-conscious about your smile limits your ability to show and spread happiness to the people in your life, and you might even be holding back from doing things that involve smiling, such as applying for a promotion at work or making new friends. While it might seem hopeless, having chipped or broken teeth is not a permanent problem. Choosing to seek cosmetic dentistry from Long Wharf Dental Group helps you to find professionals that can help you begin making changes that revive your motivation to smile.
How Does Cosmetic Dentistry Differ From Traditional Dental Care?
The majority of people have experienced some form of traditional or general dental care. Getting a dental cleaning, having a cavity filled, or sitting for an exam are all forms of traditional dentistry that aims to prevent and treat oral health conditions that tend to progress over time.
A cosmetic dentist in New Haven can perform all of those essential dental services that help you to maintain your oral health, but they can also do much more for improving the sppearance of your smile! Cosmetic dentists also focus on the appearance of each one of your teeth. They can help you correct one or two minor problems that cause you distress, or they can even do full mouth transformations that restore your ability to flash a huge grin again.
Ending Embarrassment With Dental Implants
Missing teeth cause physical hardships. You might find it hard to eat your favorite foods when you've lost a couple of teeth. Or, you may find that trying to speak correctly when you are missing your front teeth is difficult. People who have lost teeth also tend to feel self-conscious about the big gaps that are left behind, and you might worry that people think that you don't take good care of your oral hygiene.
While there is sometimes a stigma that exists about missing teeth, you don't have to feel embarrassed anymore. Dental implants are designed to work in your mouth like natural teeth do, and they are nearly indistinguishable from your former teeth. A dental implant is basically a prosthetic tooth that your cosmetic dentist will place in your mouth using a surgically implanted post. Once the surgical site heals, they place a crown on top that is made to look like the rest of your teeth.
Opting for Dentures as a Tooth Replacement
Many patients also opt for the more cost-effective option, which is dentures. With dentures, your dentist can also give you a beautiful smile. Well-crafted dentures blend in with your gum line, and the teeth are natural-looking and durable. Partial dentures can fill in the gap from one tooth, or you might have several gaps scattered throughout your mouth that a custom-fit set can fill in. Full dentures replace all of your teeth within an arch, and you can choose from removable and fixed versions when you opt for this common tooth replacement option.
Getting Fitted for Invisalign®
Your dentist in New Haven can assess your bite and the positioning of your teeth to determine if you might be a good candidate for Invisalign®. This form of braces works much like the traditional metal type to correct a multitude of dental problems that include overbites, crossbites, gapped teeth, and crooked teeth. Getting fitted for Invisalign is easy, and your cosmetic dentist will use specially made images of your mouth to order custom trays that you'll switch out according to a predetermined schedule. Invisalign makes it possible to enjoy fewer checkups as you straighten your teeth, and the results are noticeable faster than what you might achieve with traditional braces.
Creating Uniform Teeth With Veneers
Veneers work best on people who already have healthy teeth that just happen to have a few imperfections. A porcelain veneer fits over one side of your tooth, and it helps to cover up chips and even out the shape of your teeth. Your cosmetic dentist can also use them to narrow small gaps between your teeth to achieve a more uniform appearance in your smile overall. The procedure for getting veneers is comfortable and fairly fast, which makes this one of the simplest cosmetic dentistry procedures to undergo.
Lifting Surface Stains With Teeth Whitening
Teeth whitening is all the rage in the cosmetic dentistry field, and the reason why is clear! Being able to quickly brighten your smile within as little as one office visit at Long Wharf Dental Group is satisfying for both you and your dental team. Teeth whitening in New Haven also tends to be very affordable, and you can choose how bright you want to go. If you prefer to do this treatment at home, then your dentist may be able to help you get a customized whitening kit that increases the safety and effectiveness of the treatment compared to the products that you might buy over-the-counter at your local store.
What Should You Expect Cosmetic Dentistry to Cost?
Feeling confident about your smile is priceless, but we understand that people still need to factor in the cost of cosmetic dentistry into their budget. Unfortunately, you might find that your dental insurance doesn't cover all of the types of treatment that we recommend. In some cases, they may tell you that a treatment is elective and purely aesthetic. Other types of treatment might still receive partial coverage. We are cautious to help you get a treatment plan that outlines the type of care you need, which can help you to potentially get some of the procedures covered when they treat clinically recognized oral health conditions.
Get a Consultation From a Cosmetic Dentist in New Haven
Does the idea of fixing your teeth make you want to smile? Our smile transformations at Long Wharf Dental Group often provide major relief to people who have been struggling with embarrassment about their smile for years. We encourage you to make today the day that you take charge over your smile.
Contact us today to begin putting together a cosmetic dentistry treatment plan that covers all of your needs for a better smile.