Dr. Barry Rothman, DDS
General Dentist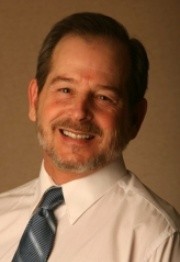 Dr. Rothman has practiced dentistry in New Haven, Connecticut for over 30 years and is a graduate of the Medical College of Virginia, Virginia Commonwealth University School of Dentistry. After dental school, he completed a two-year general practice residency at the University of Connecticut School of Dental Medicine.
Dr. Rothman is committed to providing his patients with the highest level of quality care with particular attention being paid to the comfort of his patients. His ultimate goal is to help his patients attain excellent oral health along with improved appearance and quality of life. Along with his many years of experience , Dr. Rothman's patients benefit from his many hours of continuing education, including a constant review of new materials, equipment and techniques available in the field of dentistry. His most recent participation has been in the fields of dental implants, orthodontics and cosmetic dentistry. Each year, Dr. Rothman also participates in the Give Kids A Smile program, which provides free dental care to underprivileged children.
Dr. Rothman resides in Cromwell with his wife Alice, and has two grown children. In his free time, he enjoys golfing, skiing and boating.