Dr. Marc Lerman, DMD
General Dentist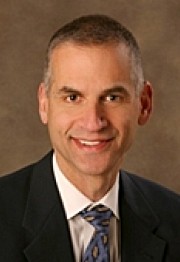 I have been treating patients for over twenty five years as a dentist and still genuinely enjoy what I do. The friendships I've developed with my patients are very important to me and it is my goal to treat them as if they are extensions of my own family.
I graduated with honors from the University of Pennsylvania School of Dental Medicine in 1982 and then served in the Air Force for three years where I completed an advanced general practice residency. Continuing education has always been a very important part of my ability to stay current with the most recent treatment options which I can then offer to my patients. Cosmetic dentistry and implant therapy are just two of the areas that I find particularly rewarding. I always strive to provide the highest quality of care in the most comfortable atmosphere possible.
One of the community projects which I am very proud to be a part of is the Connecticut Mission of Mercy. This is a program that provides free dental care to people across the state who otherwise would not have access to treatment. I work as a committee director throughout the year and feel privileged to work with such an outstanding group of health care workers. I also enjoy serving as an Adjunct Clinical Professor at the University of New Haven School of Dental Hygiene. This allows me the opportunity to work with and mentor students who are about to enter into the health care profession.
I look forward to meeting new patients and am confident that our wonderful staff will provide you with a very pleasant dental experience.